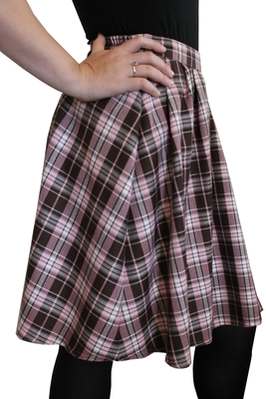 TARTAN SKIRT-pink and brown
A lovely flared skirt with a soft pleated front on a flat, fitted front waistband and a 1.25" wide elastic back waist for a really comfy fit.
A wool-touch polyester/viscose mix, it has a good weight so is easy wear and washable, yet still having the look and feel of wool.
Skirt length (from below the waistband) 20"
Size 12 shown. For any other size please e-mail me.